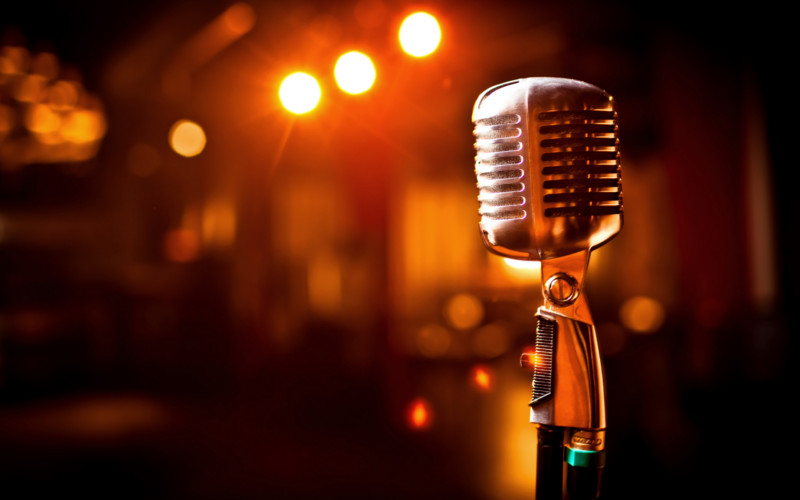 I recently had an interview with Salsa Central and could help but smile when I read it again recently.
How, why and when did you get into salsa?
Like most people I always wanted to give Salsa a try. I was studying at UCL at the time and training with the Badminton society and competed every Sunday. One team member got obsessed with Salsa and convinced a group of us to go. I took my first ever Salsa class at SOS in 2002 with Lynroy Clark and fondly remember the instructors trying to introduce a new dance craze called Bachata and me having a dance with Miriam Oppel. But on the night a women rudely left me on the dance floor and I never returned.
2 years later I was consulting around the country and was working on a project in Manchester and stayed in an apartment next to the Copacabana. After a few weeks of exploring the Manchester night life I popped in, the rest is history as I started to learn from an instructor called Caesar and his daughter Alex and a little from Franklyn and Brigitte.
Did you have any dance training prior to salsa?
Nope, although I have always been very musical and also sporty, so dancing felt very natural to me.
How, when and why did you get into Teaching/Promoting?
In 2008 my partner really wanted to teach and wanted join a teacher training program which cost a fortune. I had been toying with the idea for a year or so and was talking to Nicolas of London Salsa (now of CitySalsa) about teaching for his school. So after GBSex we decided to start our own school and put together out collective experience to use. This was the birth of TNT (Toan and Tina) London specialist and open On2 School.
We started small in a small pub but with the continued support of our friends and students who believed in us and allowed us to go with the flow and do what we think is best for the dancing community. Since 2008 we have become promoters as well teachers in working with bands like Salseology, bringing over top artist from around the world and also working with local promoters.
Where do you get your inspiration from?
Everything that I see or hear can become inspiration. I love to watch dance shows of all genres and continue to search out of the box for ways to express myself and also how can I communicate my findings to my students. I have recently started to blog about my adventures and learning's.
What are your all-time favourite salsa club / event that you have played / taught / danced?
I taught some workshops in Leeds a few months ago and the will and eagerness to learn was amazing and inspired me. There is nothing more satisfying for a teacher to teach a group of people that want to learn as much as they can and are not afraid to work for it.
What have been your most memorable moments in Salsa?
Two moments come into mind….
The first was TNT's first major push into the public consciousness of the London dancer. We created the Boston as a social to give a place for dancers and djs to express themselves and push the boundaries of what London sees and hears. However this was not smooth sailing as the first 6 months was operated at a sizeable loss (high 4 digits). But as we started to have discussions about cutting our losses we had the 2010 Christmas party which was attended by over 100 of the top dancers in London and I remember standing at the Dj box with Tina and Jamil (TNT'S resident Dj) completely stunned and elated that perhaps people want what we are doing.
The second was our first venture into the world of events. Darius, Band leader of Salseology, came to me in November of 2011 and asked me if he thinks that a Salsa band in London could work. I said yes and if he ever needed a hand I would be more than glad to support him. Next week Darius came back and asked me to help manage the band… 4 months later I was standing on stage with close to 300 people who came out to celebrate London's latest citizen a 13-piece Salsa Dura Band. I remember taking the microphone to introduce the band and thinking to myself "how the hell did I end up here?"
Have you had any embarrassing/nightmare-ish moments in salsa?
I remember performing at MamboCity as a part of Irene Miguel's team. She wanted to be bold and have us perform to live music. The song starts with a clave, but it was twice the normal speed and the fear of god struck all of us. This personified fear and was not a good experience; especially given it was my first congress performance. But from watching the video I think it was our sharpest and strongest performance to date as we had no time to think but react…
What's your favourite track at the moment?
Johnny Ventura – Dilemma
What are your all-time favourite tracks/albums?
I am not a music collector but Marc Anthony – El Cantante has so many songs I love – Que Lio being one of my favourite songs.
What was the last CD you bought?
La Excellencia's latest album when they performed in London, Ecos Del Barrio.
Who are your favourite artists?
My favourite artists have changed over the years depending on what I currently seek in my own dancing. At this moment my top artist are Mouaze Konate (who I have the honour of working with), Oliver Pineda and Joel Dominguez (who I met in NYC). For women I am a big fan of Luz Rodriguez (DC) and lil Denisse Cambria.
Tell us something most people wouldn't know about you?
I am addicted to TV series and Netflix has started to take a significant portion of my free time…
Do you have any plans or projects for the future?
Too many to mention, TNT has been built as a platform for the team to run new, daring and exciting project's. We have 5 innovations that we plan on running through the year:
A monthly cha cha social (70% Cha Cha and 30% Salsa).
NY social – Studio based social dancing from 5-9pm.
The other side – workshops to promoter the rapid learning and appreciation of the other side of salsa i.e. leaders learning to follow and followers learning to lead.
Salsa Practica to provide practice space for dancers to meet, practice and inspire each other.
Enable Innovation – which provides a free service to all people who want to start something in salsa. Just send an email to innovation@tntdance.info
Others will surely come our way.
Is there anything else you'd like to add?
Salsa is what you make of it, from dancing to promoting, from personal expression to inspiring others. For some it is for fun, for some it is a serious passion, but regardless salsa is unique in its ability to unite people and breed creativity.
This is an environment that I love and want to see thrive. But a scene thrives not by the efforts of the few but by the actions of many. Please support your local scene through this globally difficult period support your local teachers. If you can find a place to add value then please try to do so.