Three Salsa Questions with Sebastian Hörcsög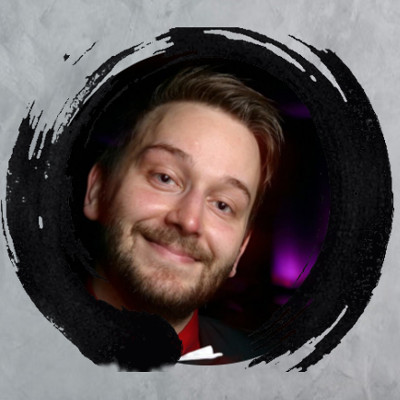 Sebastian started his dance journey with classic Ballroom and Latin dancing 15 years ago; dancing at an early age is common in Germany. Since then Sebastian has tried a dozen different dances including West Coast Swing, Hip Hop, Tango and Modern.
In 2010, Sebastian took his first Salsa lesson in Mainz in one of the local ballroom schools and has not looked back. Today Sebastian travels around Europe to explore his passion and is organising the Heidelberg Mambo Marathon, in Germany, which will be the first Mambo Marathon in Europe.
This weekend, I had the opportunity to ask Sebastian Three Salsa Questions.
Question 1: What do you love about social dancing? What feelings are you searching for?
I am searching for the instant connection of two people with each other, the music, the movement and the surroundings when different ideas and inspirations just collide and form something new both can immediately relate to. It is like you just find something, you have always wanted although you have never known about it. These moments are super rare, they cannot be forced, they cannot be constructed, they just simply have to happen. That is what I love about social dance.
Question 2: How much does your state of mind and mood impact your dancing, connection to music and your partner?
I always try to keep my connections to every aspect. However, dancing is a very emotional thing for me. It restores my balance after I had to control myself during a day in the office. Therefore my mood plays a very big role and affects my motivation. But, as this goes both ways, a single outstanding dance can change my state of mind completely.
What tricks do you have to change the mood or make your partner smile?
I am quite self-ironic, so I don't mind making a fool of myself on the dancefloor. I'd say my absolute favourite is making the hand flick look as if the lady is slapping me. Always works!
What advice would you give to beginners?
Ask all your teachers, why they teach and dance things the way they do and never accept the answer "Because it just is that way". Only this way you will be capable of understanding not only the movements but also the logic of the dance and be able to develop it for yourself. Once you've understood this start exploring the dance on your own and don't be shy about it. Some people will try to lock you into a certain style and say things like "This is not the right technique." As long as it feels good for you and your partner it is right for you.
Remember: Technique is a boundary, and Style is a prison.