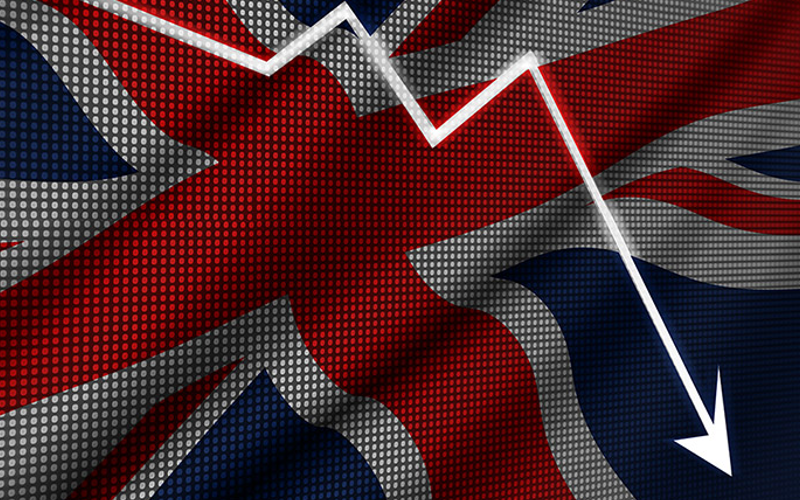 I have been dancing Salsa in London for 12 years now and over the past 8 years, I have been a teacher, promoter, event organiser and general Salsa educator. On Thursday 23rd June 46.5 million citizens cast their vote in the UK Referendum on whether the UK leaves or stays in the EU – this episode in UK history is commonly known as Brexit. I stayed up all night watching the results and stared at the TV in disbelief as the final results showed 52% Leave.
Although the UK has not handed in the official notice for an exit, known as article 50, we have already seen some effects to the economy and specifically the Pound falling against the Euro and Dollar and has become the worse performing currency in 2016.
This article is not about the pros and cons of Brexit on the UK as no one knows. However, the fall of the pound since the Brexit vote is real and I will describe the potential positive and negatives effects to the London Salsa scene.
Negative : Ability to Travel
This year I attended the Berlin Salsa Congress and in a few weeks I will be at the Warsaw Salsa congress. Over the past few years, budget airlines and a strong pound have made going to European congresses very accessible. However checking my bank account after Berlin I realised that I was over budget due to the currency difference; though this is not a massive amount of money it does add up and will affect the number of times I will travel for Salsa. I am sure that I am not alone in this.
Salsa has become globalised and does not have a single point of inspiration or authority. Dancers from all over the world can create, enrich the dance, inspire each other and Salsa Congresses are a good gathering point. Dancers will often go to congresses, get inspired and bring ideas home to share with other dancers. Lessening the number of congresses people will go to will impact the freshness of the Salsa scene.
Note: Travelling for Salsa and getting exposure can have a massive impact on your dancing. I often encourage new dancers to go to a congress once they have a grasp of the functional side of Salsa dancing to search for their own Salsa personality.
Negative : Bringing Artists to the UK
During my time at TNT, I coordinated workshops with top EU Salsa artists including Mouaze Konate and Mitchell and Monica. At this moment I cannot talk about work permits because we do not yet know what will happen with regards to immigration and visas but all EU artists will require payment in Euros. The pound's fall against the Euro has affected our ability to bring over different dancers to London to inspire; the Salsa industry is not a cash-rich business and the fall of the pound will make it harder to bring over artists and make it financially accessible.
Through my travels I have seen that most cities and countries develop a specific style or way of dancing Salsa. Europe has a combined Salsa scene much larger than the UK. If the pound limits the ability of UK dancers to travel then bringing artists to the UK will be crucial.
Note: I wonder about the impact of UK Congresses who bring over a large number of EU-based artists and will now have a lot more costs. This also applies to US based artists who will require payments in dollars. I can imagine UK congresses becoming more UK based and with only a few headliners from outside the UK.
Positive : Promotion of UK based artists
Being a Salsa artist in the UK is not easy and quite often UK artists are overlooked in favour of artists from the EU. If you take a look at the majority of the major congresses around the EU the UK is not well represented; I have not seen a UK artist headline a congress in a long long time. I believe that the development of the UK artists has not been as strong as it should have been.
Given that EU artists are becoming more expensive this could mean that UK promoters will rely on UK artists more and as such give more incentive to develop our own local talents. Maybe, if we focus on developing our local talents combined with the falling Pound, UK artists may get booked more internationally.
Note: At this time it is very hard to make a profession out of Salsa dancing. Performers are rarely paid well and getting a constant stream of work is not easy so this may change that.
Positive : More Dancers travelling to the London
One of the biggest barriers with dancers travelling to the London was the strength of the Pound. Given the increase in strength of the Euro, more dancers may decide to travel to London to explore the Salsa scene. I have been told by many of my EU friends that dancing in London is an amazing experience as we have one of the strongest and most diverse Social Salsa Scenes.
This will indeed enrich the Salsa experience in London and a constant stream of different dancers from the EU can bring more of the experienced out of retirement to dance and inspire once again.
Note: Longevity in Salsa is not common as people drop out for various reasons. I have a lot of fellow decade dancers who still have a burning passion for Salsa but need new dancers to get them off the couch. We have a massive and growing gulf in class and quality between the experienced and new dancers which sadly causes the experienced dancers to go out less. This in turns takes away potential inspiration for the new budding dancers. This catch 22 might be broken if more people come to London for Salsa. 
Summary
At the moment the main effect of the Brexit vote has been uncertainty that caused the pound to hit an all-time low against the Dollar and Euro. In this article, I have looked at the fall in currency as well as the possible pros and cons.
I will add more commentary on the effects of Brexit on the Salsa scene once more information is made available. I hope you found this article interesting and I would really love to know your comments.