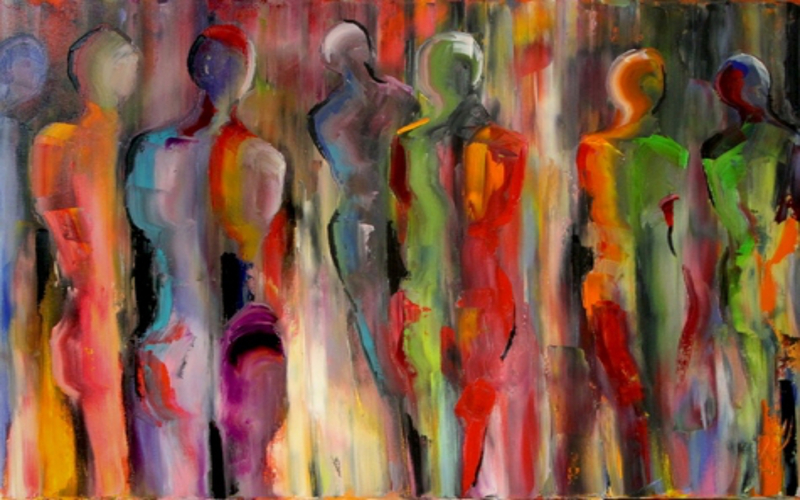 My first and last salsa social dancing course is nearing completion and in the previous week we had a recap of all the things that we covered. Salsa is so broad and there is always so much to learn. The aim of this course was to take my students on a journey and give them a slight taste of what is out there. I wrote this for my students as a reminder but I thought it would make a nice article.
Note: Each session was 2 hours and covered several exercises to try and hammer the points home.
Week 1: Core Basics
Here we talked about connection to the ground, connection with your body, how to step and basic body movement. We went through isolations and the difference between range and dance floor application. We also went through the On2 timing that TNT uses i.e. based on the Congas. This was to ensure that everyone has a good basis from which to build on.
Week 2: Physical Connection
We worked on physical connection here through different body parts. We also played along with improvisation movement i.e. non Salsa in order to open the mind on how shared movement can be achieved.
Week 3: Non-Physical Connection
We worked a lot on non-physical connections with your partner; matching energy levels and how to inspire each other through movements. We used a lot of improvisation and playing around and allowing my students to get to know each other more. Connecting physically in Salsa is the norm and simple to teach but connecting through energy levels, mimicking and facial expressions is much harder. We practised here and got a few tools for getting started.
Week 4: Flow and Dynamics
We worked on the concepts of what creates flow in a dance and also what can help us create a feeling of dynamics. The aspects that we looked at covered the smoothness of the dance as well as the excitement through dynamics and more interestingly how to blend them.
Week 5: Instrumentation
We went through several listening and clapping exercises with the common instruments in a Salsa band and used a variety of games to see how we can express them as a group. The aim was to get everyone to describe how they felt when they moved to instruments in isolation. The instruments we covered were: Congas, Bongos, Timbales, Bass, Piano, Maracas, Guiro and Cowbell. The interesting note is that with each instrument all students could give words to describe their movements i.e. sharp, snappy, bouncy, a very long list based on the instrument. Then I played a track of someone counting and asked them how their body wanted to move I got no real response i.e. counts do not naturally drive body movement and emotions while dance – interesting thoughts for instructors who teach primarily to counts.
Week 6: Layering Instrumentation
This week we played different instruments together and practised isolating them. When we listen to Salsa music we are hit with a barrage of sounds but we select which one(s) appeal to us and dance to them. The challenge here was to pick up the sounds in the mess and express this in a clean manner. We played a lot of Salsa music and the students were asked to explore their dancing based on 1 or 2 instruments.
Week 7: Projecting Instrumentation
We spent time listening to the instruments, we then focused on picking out instruments. This week was spent trying to project their musical interpretation onto their partner and ideally have shared musical interpretation. This is not about musical dominance but about sharing ideas. This also means that the students really have to present their interpretations of instruments in a clean and clear manner.
Week 8: Jamil on Musicality
Jamil is a senior instructor and resident DJ at TNT. As I had to be away I asked Jamil to speak to my group and share his ideas of music and musicality.
Week 9: Dilemma
We now started to play the song which was chosen to help drive this course: Johnny Ventura's Dilemma. We listened to this track many times and asked questions about it, danced to it, improvised on it and pretty much dissected it.
Week 10: Partner work Clean Up
We went through and polished off all improvers and intermediate level material. This was covered in a set of routines. The final 30 minutes of this week was freestyle (to the chosen song) and corrections.
Week 11: Material and Layering
We went through partner work material and also how we can create variations of moves. This is a concept I call technique layering. In Salsa we only have a finite set of techniques, but just as there are limited keys on a piano you can combine them in various ways to create interesting and unique patterns. We covered the principles of single and dual layering. For the followers we covered the concept of noise removal and several techniques to identify the true lead.
Week 12: Dilemma Introduction
This week we worked on the introduction of Dilemma. This comprises of identifying the feeling of the song as well as the instruments involved. The song starts with Bass, Clave, Vocals and Brass. There is also a nice interplay between these instruments. We explored going outside of the box and not doing standard Salsa partner work here and tried to incorporate all of the things we have learnt so far to create a different type of dance.
Week 13: Dilemma Kick Off
This is where the extended introduction ends and the songs really picks up. We explored the dominant Cowbell as well as hitting breaks and identifying when breaks are coming. One important concept that I would like to share with regards to breaks is that a lot of leads dictate them to the followers. As much fun as we have hitting these breaks and sharing this with our partners but why not create space and let the followers hit the breaks in the way that they see fit? We explored this.
Week 14: Dilemma Ending
This week we focused on the last section of the Dilemma song. This section is quite repetitive with some breaks. We worked on keeping a nice and consistent flow with the music before hitting the accents. This revisited the dynamics that we covered earlier and also allowed us to become clearer with our interpretation.
Week 15: Advanced Material
This is an intermediate course but I wanted to push and challenge those on the course by giving them a taste of advanced partner work. The main aim here was to allow them to see for themselves their own personal progress as well as to open their eyes to triple layering of moves and to introduce some advanced concepts.
Week 16: Video Practice Day
As a part of this course each student has been given a YouTube clip to learn with the aim of teaching the rest of the group. This exercise was aimed at making the students self-sufficient in their learning and to prove to themselves that they can learn through watching and practising. I was absent on this day but the studio was available for all the students to come together and practise their individual assignments.
Week 17: Freestyle and Correction
This week we had very little material but played a variety of music and freestyled for the whole session. Rachel, Niki and I were there to give slight corrections in techniques, helping to adjust or suggesting other things that our students can try.
Week 18: Giving up Control
This week we worked on the leaders giving up control and the followers responding. I believe that Salsa, like any good dialogue, is the equal responsibility of both parties. Like in conversations when someone monologues you create no space for others. This week we tried to break away from this and give freedom to the followers to dictate the direction of the dance.
Week 19: Emotions in Salsa
This week we kept on working on our social dancing but also tried to incorporate emotions into our dancing; passion, happiness and several others. We practised letting go and letting the music, partner and mood take over our dancing.
Week 20: Taste of TNT Bootcamp
This week TNT Dance had our Taste of TNT Boot camp and Salseology Live Music Social. All of our students in the course was guest listed for the day time workshops and was given home work for the evening. I wanted everyone to spend at least one song listening to the band, watching the instruments and seeing the interactions between instruments.
Week 21: Recap
This week we went through the entire course and recapped what we have covered. This was the inspiration behind this blog entry.
Summary
This has been a fun and challenging journey for me. It is very rare that you have the environment and opportunity to give everything you know. This was a six month course and intentionally that way as I needed to build the right environment for some of the exercises that we went through.
I have seen some amazing growth in my students which is the biggest reward possible as a Salsa instructor.