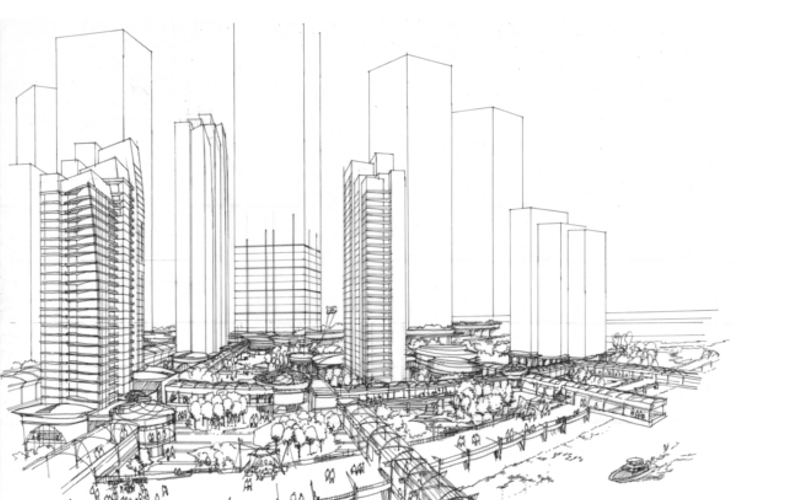 Thousands of people worldwide have experienced the music, connection and hypnotic state that blows the world away and leaves us with the feeling of amazement.
As such the Salsa scene is growing with new dancers becoming teachers and picking up the torch as leaders. However, as a street dance there is no institution from which you can learn from or resource that you can pull on. I co-founded TNT Dance in London with very little to no experience as a teacher and through this article I would like to share my experiences.
I could probably write a book on what you can do and things to avoid. But in these pages I will share what I think are the most important things when setting off and planning your future as an instructor.
1. Understand Your Purpose
After a while of dancing Salsa some of us chose to take things a step further and teach the new generation. This is great and before you take that step the most important thing is to understand yourself. Why do you want to teach? What do you want to teach and more importantly what contribution do you want to make?
Teaching Salsa is the same as running any business; you will have your highs and lows. You will have moments where it all comes together and you feel invincible and then those moments where everything is falling apart and you question your reasons for doing this. I have seen far too many new teachers unprepared for this and quit at the first sign of trouble. In my hardest times I always went back to the reason for my investment in Salsa. "I want to play my part in building a Salsa scene which will be the envy of the world". Egotistical, but this has always been my goal and even if I play a small part in taking the scene one step closer I will have succeeded.
This was the starting point for all things to come at TNT. It was the starting point for conversation when we put on new events, the projects we undertook, the people we recruited and those that we choose to associate and partner with.
2. Understand what is Involved
Young teachers often talk to me about their dance ability as if that is all that is required to succeed in building something that lasts. In reality it takes a lot more and the sooner you appreciate that the better off you will be. Elements such as marketing (being honest, ethical and don't over promise and under deliver), finance management (balancing costs, working with budgets) and community building (getting people to work together and bond with each other) are all just as important.
At TNT we always marketed honestly and find it a shame that not enough people do. You would never see superlatives and/or these promises of excellence or world beating artists. This is a part of your brand and while over promising and under delivering will benefit you in the short term it will rarely add to your long term sustainability.
From a financial perspective we knew better than throwing money at TNT and expecting great things. We knew from the start that kicking off a dance school in a massively over saturated market would not be an easy job but we would put our roots down and grow gradually. Financial responsibility will keep you going in the long term; I have seen too many people hire overly priced venues, splash out on flyers and marketing only to lose loads of capital and then giving up.
Building a community is something that is very subjective but I will share my personal views. All communities need a purpose, common cause and a reason for being. Something that people can gravitate towards. Having a deep understanding of yourself will help define this.
At TNT we wanted to share our love of music and dance. We wanted people to be free and become the best version of themselves. An important part of our strategy was to remove hierarchy, any sense of teacher worship; we planned our environments to be as ego or clique free as possible. This put everyone on the same level which, I feel, allowed our students to be themselves and fully indulge in their own dance journey. This is how we built our community.
3. Progressing Your Students
Student progression is a key factor in the long term survival of any dance school. There are many things which contribute to this.
Teaching is very different to lecturing. When I was at University I remember my lecturer speaking at the front of the room, asking us to take notes and then working with this in our own time. While this would work for some a more appropriate approach would be to actually teach. Few teachers make the effort to teach their students in the same manner as in junior schools and ensure that they give a personal touch and make the effort to take your students on a journey.
Schools have syllabuses for good reason. Educational authorities update and amend their syllabus to be more current and ensure that learning is optimum. The same will go for your own school. Have a think about what you want your end product to be and how your students will get there.
Three key decisions were made at TNT which is in line with our desired outcome. Firstly, we introduced and demystified Salsa music for our students and teach our students basic steps to the conga Tumbao rhythm. Secondly we are firm believers that working on your basics take time but will be worth it in the end. As a result we do not introduce spinning to our students until the sixth month or intermediate level. A final decision was to not compromise on music by playing commercial music but introducing and exposing our students to rich and complex music from the start.
Tough decisions will need to be made with regards to the journey that you take your students on and this has to be in line with how much you can do and more importantly what you want to do.
Build a Salsa School Summary
TNT Dance was started as (and is still to this day) the one of the few dedicated school for On2 in London. We have grown from two instructors and 4 students to over 100 students every week and 20 instructors. We have helped kick start one of London's top Salsa bands as well as organising regular Cha Cha socials.
This was all possible due to our passion for what we were trying to achieve and more importantly that what we were doing was in line with who we are.
Working within Salsa is possible and I encourage you all to give it a try.